If you have a Blues Clues fan in your home, they are going to love these Blues Clues Cereal Pops. They're perfect for a birthday party or to send to school for a treat day.
These are so easy to make and require little preparation time. You don't need any baking expertise to whip up these yummy and adorable treats for your kids.
Blues Clues Cereal Pops
Yield: 12
Equipment
We get commissions for purchases made through links in this post. Learn more about what this means.
Ingredients
6 Cups Rice Krispies Cereal
1 16 oz bag of marshmallows
1⁄4 Cup (1/2 a stick) of butter
1/2 Cup white candy melts
Instructions
Lightly grease a parchment-lined baking sheet with nonstick spray and set aside.
Melt the marshmallows in thirty-second increments with the butter.
Stir after 30 seconds to make sure the marshmallows don't stick to the bowl.
Note: I had to do this 3 times for 30 seconds for all the marshmallows to be melted.
Add in two drops of electric blue gel color
Mix well and then add crispy rice cereal.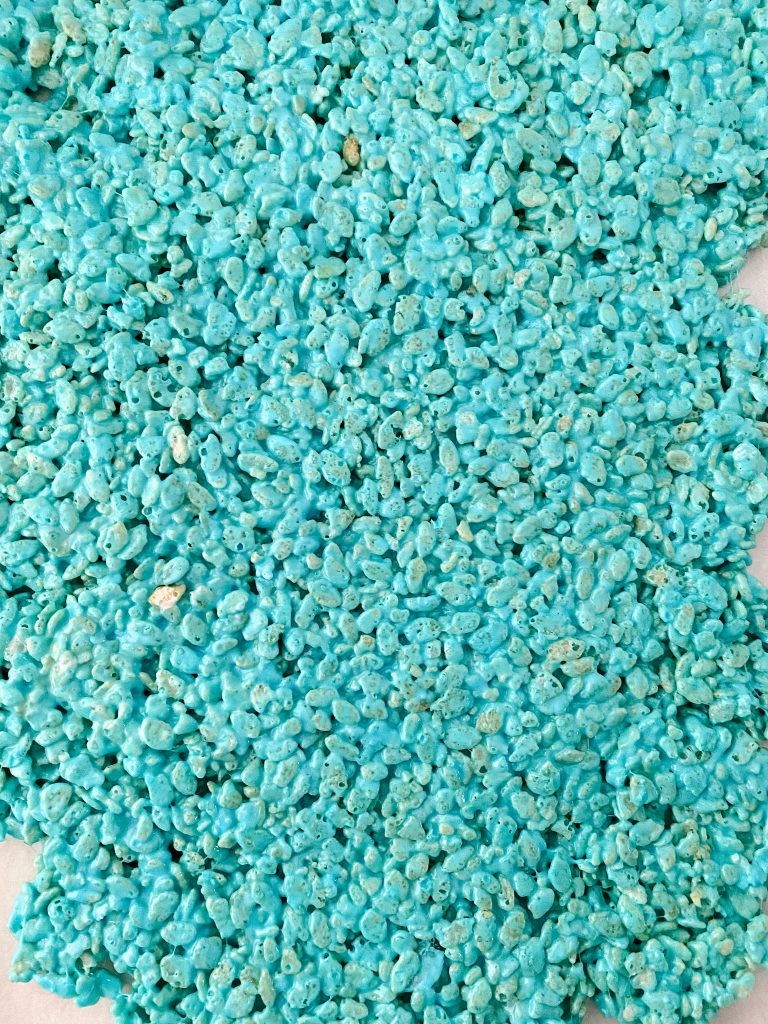 When fully mixed, pour out onto parchment-lined baking sheet and press until even.
Pro tip:
Use a second sheet of parchment, spraying it with nonstick cooking spray. Use a rolling pin over it to flatten the cereal/marshmallow mixture.
Then fold it in half and press once more to have a base thick enough to cut out the shapes.
Allow this to set for 20-30 minutes.
Cut out paw print shapes.
To make the pop:
Melt the candy coating.
Dip one end of a straw into the chocolate and then directly into the paw print.
Add the remaining melted chocolate to a piping bag and pipe on 4 circles for the paw and a triangle in the center to complete.
Pop in the fridge for 10 minutes to set.