Looking for a Halloween treat that is super easy to make and a little more nutritious than others? This Halloween fruit cup fits the bill.
It only takes a few minutes to make it but it is so flavorful and delicious. Perfect for a special treat at dinner or an after school snack.
Find more fun Halloween ideas here.
Halloween Fruit Cup
Ingredients
Canned Pineapple
Canned Mandarin
Whipped Cream
Candy Corn
Obviously you can use fresh fruit if you'd prefer. This will take a little more time than using canned though. Instead of whipped cream you can top with plain Greek yogurt.
Instructions
Fill a glass half way with pineapples.
Fill the second half with mandarin.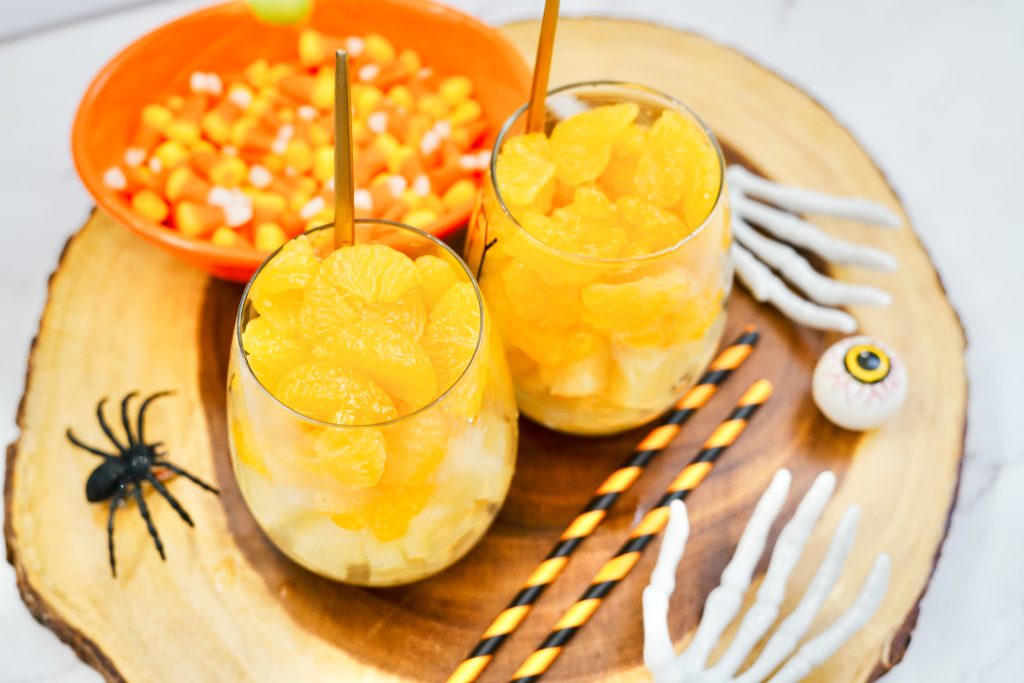 Top with whipped cream to create a candy corn look.
Garnish with a candy corn.