This Halloween Ice Cream Float would be perfect for a Halloween party or a movie night. It's super easy to make and really tasty. This version uses alcohol but of course, you can just leave that out and serve these to kids too.
Only three ingredients needed (along with a couple items from the dollar store for garnishing), this will only take a couple of minutes to create. It's lots of fun for Halloween!
Halloween Ice Cream Float
Ingredients
1 Shot Orange Vodka
2 Scoops Vanilla Ice Cream or Orange Sherbet (or a little of each)
Orange Soda
Vampire Teeth (dollar store)
Toy Eye (dollar store)
Instructions
Pour in once shot of orange vodka.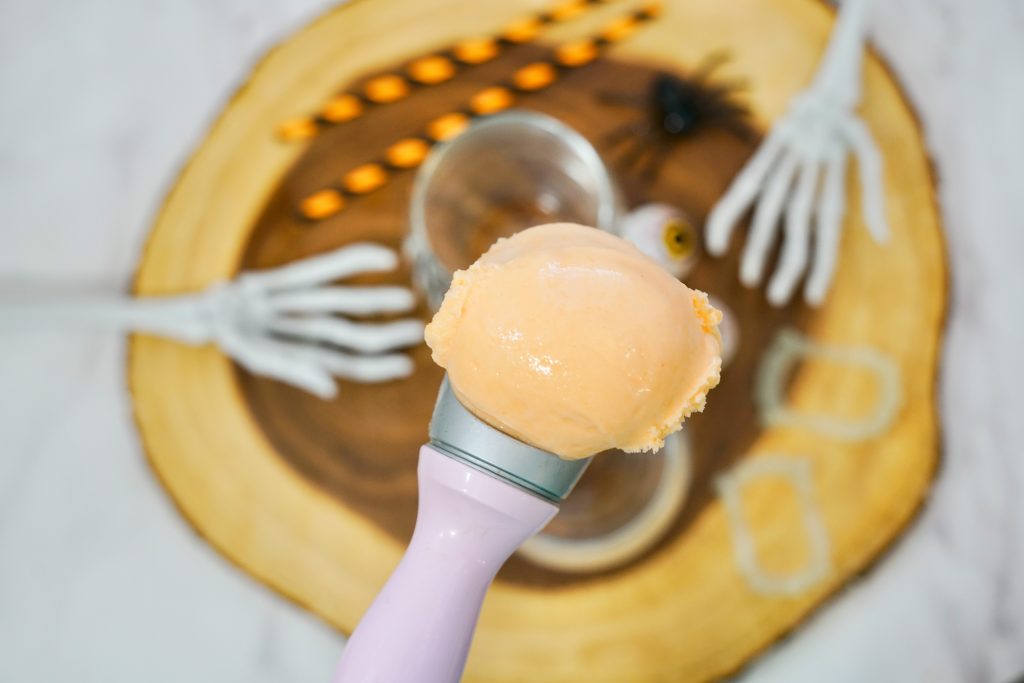 Place ice cream/sherbet into each cup.
Top off with orange soda.
Garnish with a vampire teeth & toy eye.